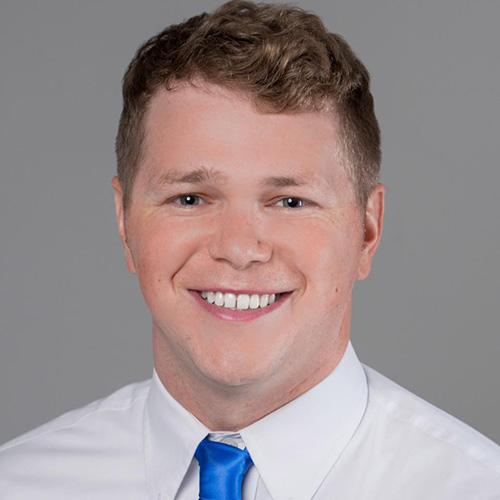 Meet Ryan
Ryan Herman has been in the mortgage industry since 2014. He was born and raised in the suburbs of Chicago and attended the University of Missouri graduating with a degree in Business Marketing. In his spare time, Ryan enjoys hanging out with his pet dog Norman and cat Winston, relaxing at home and watching movies. He also loves giving back by donating his time to organizations that make an impact in people's lives. He has been a Guardian escort for several veterans participating in the Century Missouri Honor Flight. They take WW2, Korean War, Vietnam and other veterans who have served in the military on a day long trip to Washington D.C. to see all their respective memorials. Ryan also participates in an annual trip that Veterans United sponsors through Won by One to Jamaica. He and many other employees spend a week in a remote Jamaican town to help build homes and donate clothes for those in need. Ryan's knowledge and customer service has helped him serve hundreds of customers over the years. Whether you are a first time home buyer or returning, Ryan will be there alongside you through every step to get you into a home!
Homebuyer Reviews

See what 7 customers have said about Ryan.

A week before our initial closing date, I checked in with our bank lender, real estate agent, and attorney to confirm that everything is all set for the closing date. Our realtor and lender confirmed it won't happen on the initial closing date as the paperwork weren't completed. Also, our realtor found out about this a few days before I checked in with them. They did not communicate with us immediately. From what I understood, our bank lender was unable to complete everything by the initial closing date. We had to postpone our initial closing date to 4 days later. It was not pleasant experience for me and my partner as first time home buyers as we had to postpone all of our utilities closing/opening date service and apartment end date. We would like to respectfully request to get our origination fee from our lender refunded.

He was always quick to help and give any answers or clarifications I was looking for.

Ryan was very helpful and walked me through all steps of the process. This was my first home purchase and he made it very easy and fun.