For more than 70 years, Neighbors Bank has focused on providing personalized banking solutions for individuals and families in rural America.
We take great pride in the relationships we have developed with those we serve, providing extraordinary care and customer service in everything we do.
Our mission is to be at your side to help you strengthen your financial future and achieve your homebuying goals. Let us know how we can put our personal service and responsiveness to work for you. That's what neighbors are for.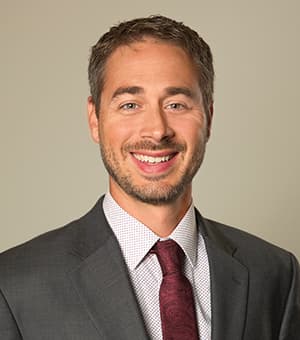 We are dedicated to understanding the needs of homebuyers in local communities and making the American Dream achievable for them. From start to finish, you can be confident in having Neighbors Bank as your lending partner.
Sam Sexauer, President of Mortgage Lending
NMLS #1025352
Homebuyer Reviews
See what customers have said about Sam
Jacob G. Would Recommend "He was readily available, going above and beyond for our difficult schedule. He was fast in responding to our emails and text messages and made sure all of our questions were answered."

Kristina W. Would Recommend "Sam's response time was on point!! He was informative and easy to work with!"

Matthew B. Would Recommend "During the whole process he walked us through it to make sure we knew what to expect. At closing a couple issues came up and he quickly helped us to work through them."

Eric T. Would Recommend "Sam was great as he had great communication and would put in the extra effort to make things happen."

Heidi C. Would Recommend "Consistently impressed with how promptly Sam and his team responded to questions/issues. If we called, he answered and took the time to explain fees, processes, etc."

Ricardo S. Would Recommend "Thank you for making my loan experience easy. If I ever had a question, you had an answer. You and your team were professional, on-point, nice, thorough, helpful, and perfect."